Picture of the month
2018 9
Special stones
Richter produced blocks not only for children, but for adult collectors also. There were special shapes that could only be procured by direct order from the factory. Many boxes look nice in every collection. It is an extra joy if special ones are among them.
Building at a large scale requires lots of stones. A handful of special stones look nice among a large bunch of stones. A few rare stones can add extra value to a design's aesthetic merit, if used in the proper place. Many of these can grant really special building options.
What value do these stones have? Each builder / collector should decide for himself.
Reason for a shape being special:
- known shape, but unusual color, in which the stone wasn't contained in any set
- known shape, usual color, but unusual thickness (like 3/4 units)
- a shape which wasn't contained in any color in any set
Do you recognize the stones? Solutions at the bottom.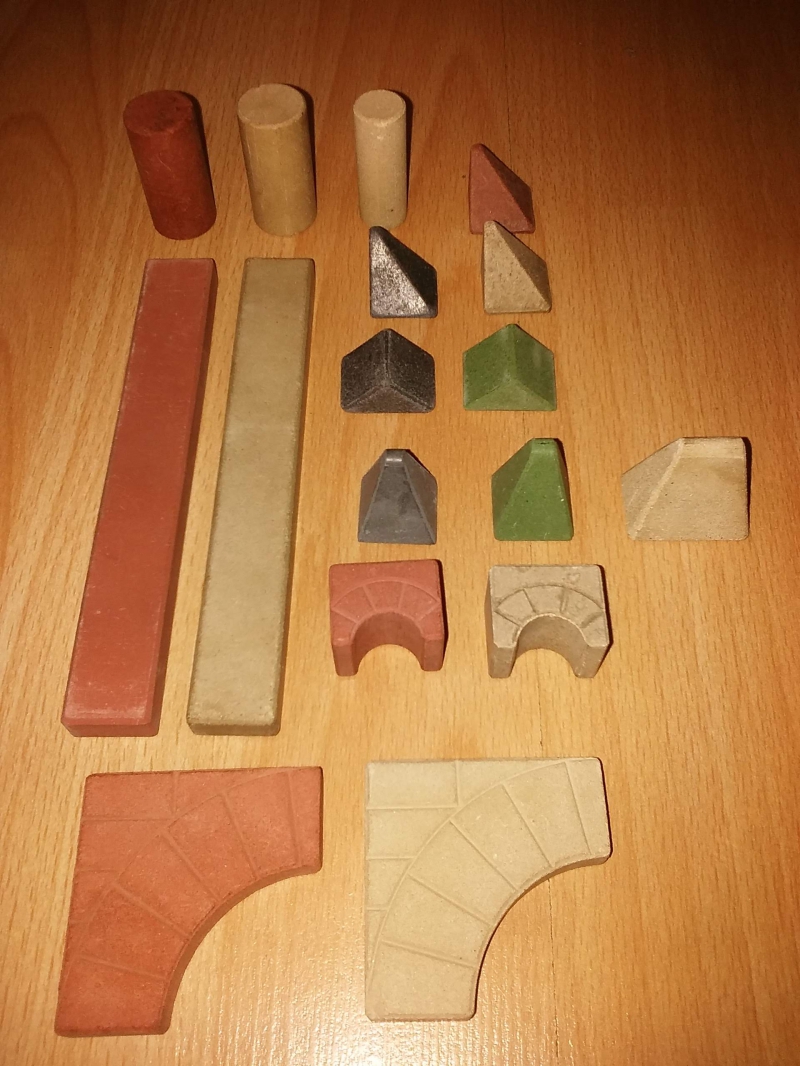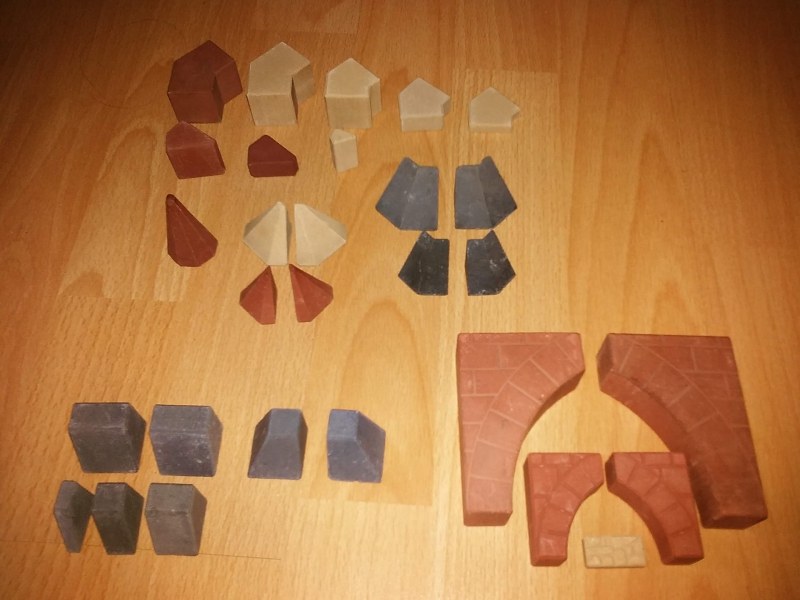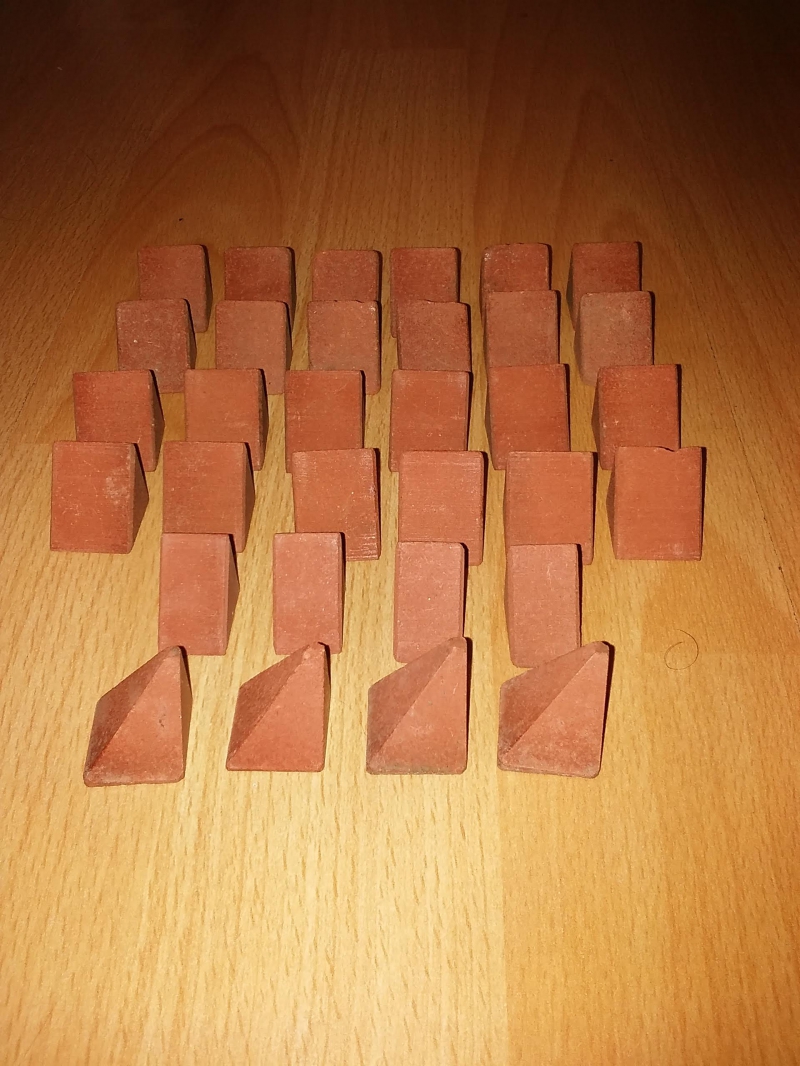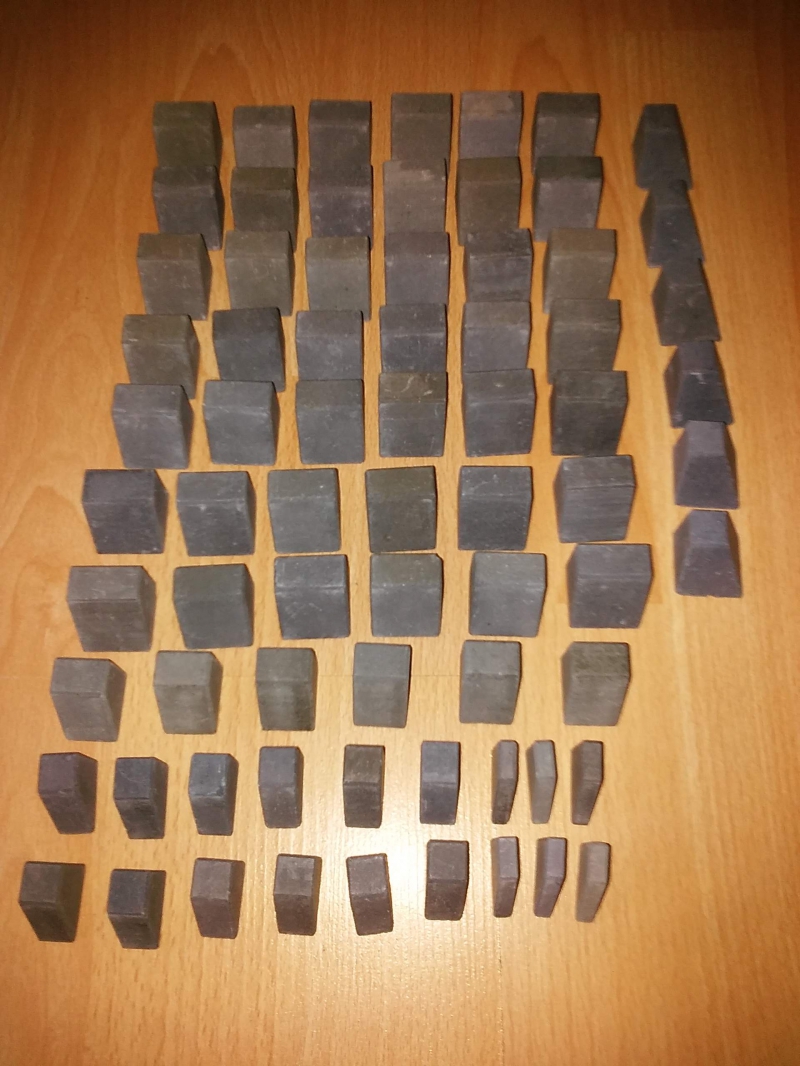 1:
The picture shows KK stones - the pattern of NF 59 was only in KK
63R (never in a box as red)
63G standard
67G (never in a box)
75R (never in a box as red)
75G (never in a box as red)
75B standard
97R (never in a box as red)
97G standard
71B standard
71GR (only in Adler sets as green)
91B standard
91GR (only in Adler sets as green)
92G (never in a box as yellow)
59R standard
59G (never in a box as yellow)
44R (never in a box as red)
44G standard

2:
340R, 340G (only in Grosse Burg)
345G (only in Fortress sets in grey)
347G (only in Fortress sets in grey)
349G (never in a box)
350R (only in Grosse Burg, in Fortress sets in grey)
352R (only in Grosse Burg, in Fortress sets in grey)
360G (only in Grosse Burg)
635R (never in a box)
618G (never in a box)
626R (never in a box)
623B (never in a box)
627B (never in a box)
254-258B (only in 210 and Grosse Burg)
136-137R (never in a box as red)
143R (never in a box)

3:
KK 71, 72, 75

4:
GK 254-258