Picture of the month
2018 6
KK Imperator
George Hardy wrote in his book's first edition that the Richter company planned, but never produced the Imperator boxes 1, 1A, 3, 3A of small caliber. This was proven wrong by the fact that an Imperator 1 set appeared in 2013. The present turn in the story is even more spectacular: two sets of larger number appeared. One is an Imperator 5, the other is its supplement, an Imperator 5A box.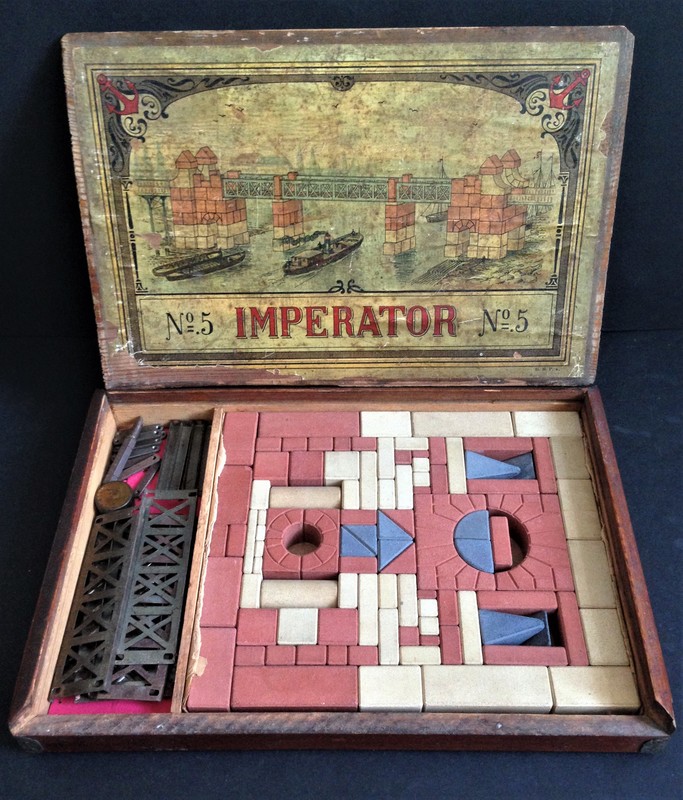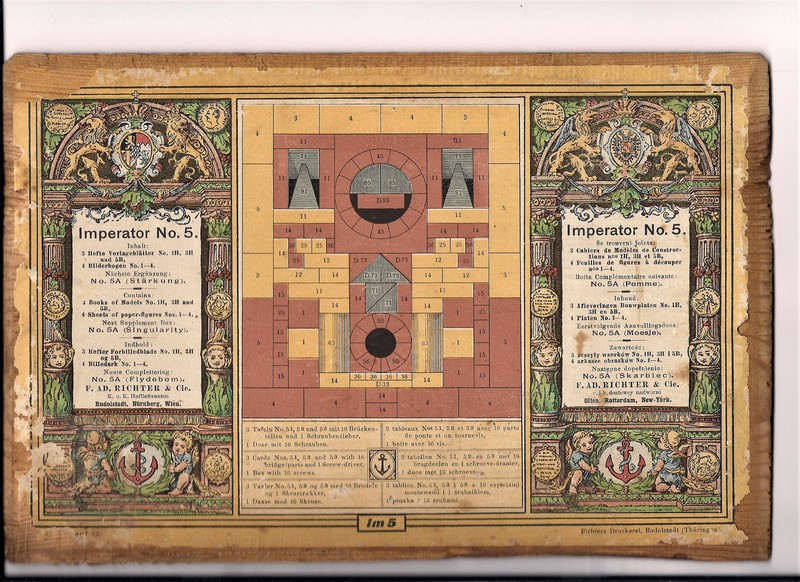 The Imperator 5 set's content is identical to the content of sets KK NF 3 and KK Br3.

Sets Im 5 & 5A (=Im7) have the same amount of stones and metal parts, as KK NF5 and KK Br5.

This is also reflected by the handwriting-style inscription on each page of the booklet so far only known as Br5 that reads Br5 (I7).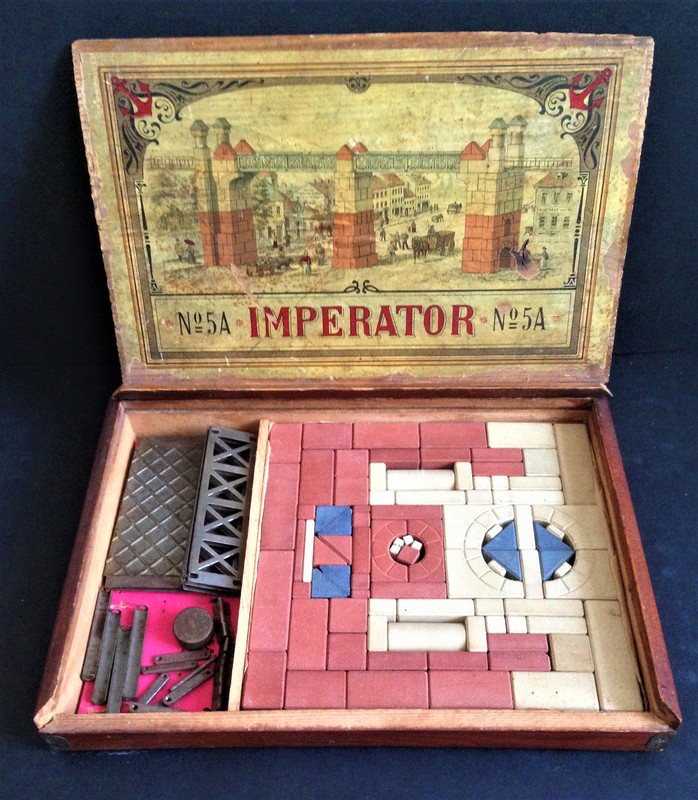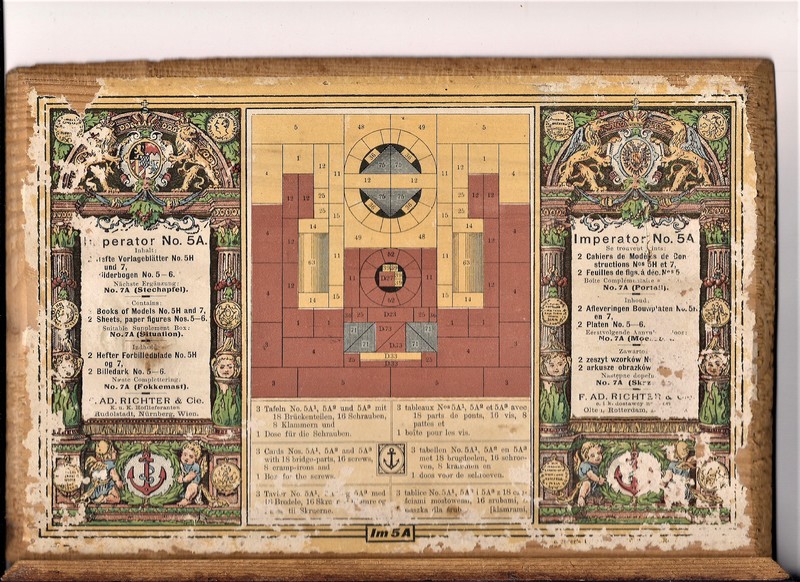 The two sets that popped up prove that Richter intended to place a set containing both the stones (as in the NF line of sets) and the metal parts (as in the Br series) in the same set with the Imperator series.Congratulations to the happy owner !