Picture of the month
2018 4
Richter advertising catalogs
Richter produced excellent building blocks. He hurried to let all his potential customers know that. Naturally no seller would advertise his products by saying: "it's a bad product, but buy it, because I need your money". Richter was an artist in his marketing, and he was many years ahead of his time in spending large amounts of time and energy in advertising his products. He used a strategy in 1884 that can only be envied by many specialists active today.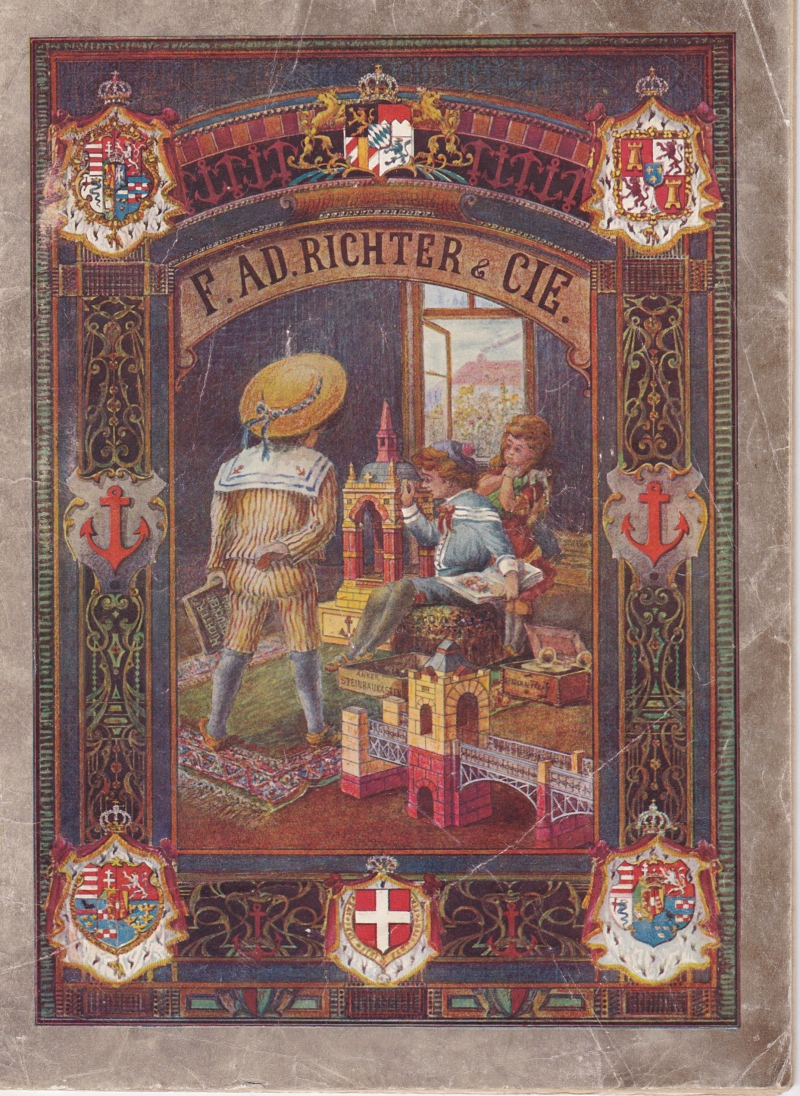 An extra reason to presenting this topic is given by the fact that I got my hands on my first advertising booklet in Hungarian language. Richter paid extra attention to targeting his possible buyers in their own language. I present below pages of the Austrian and Hungarian edition.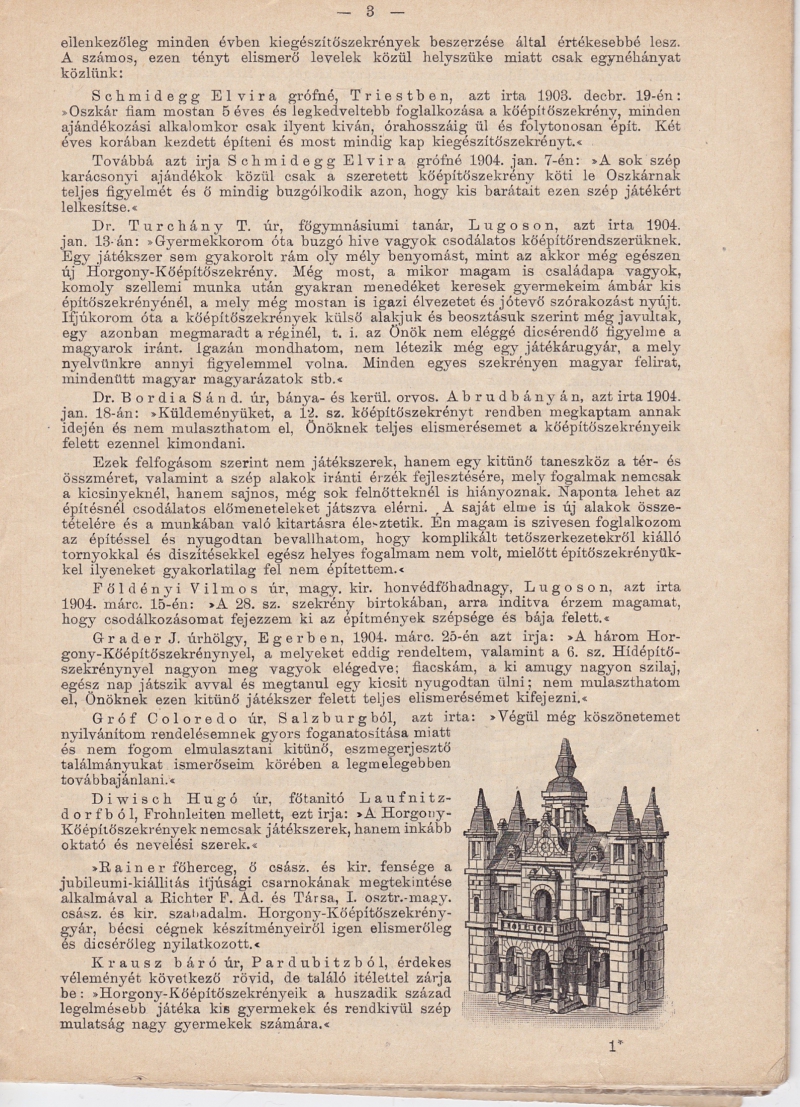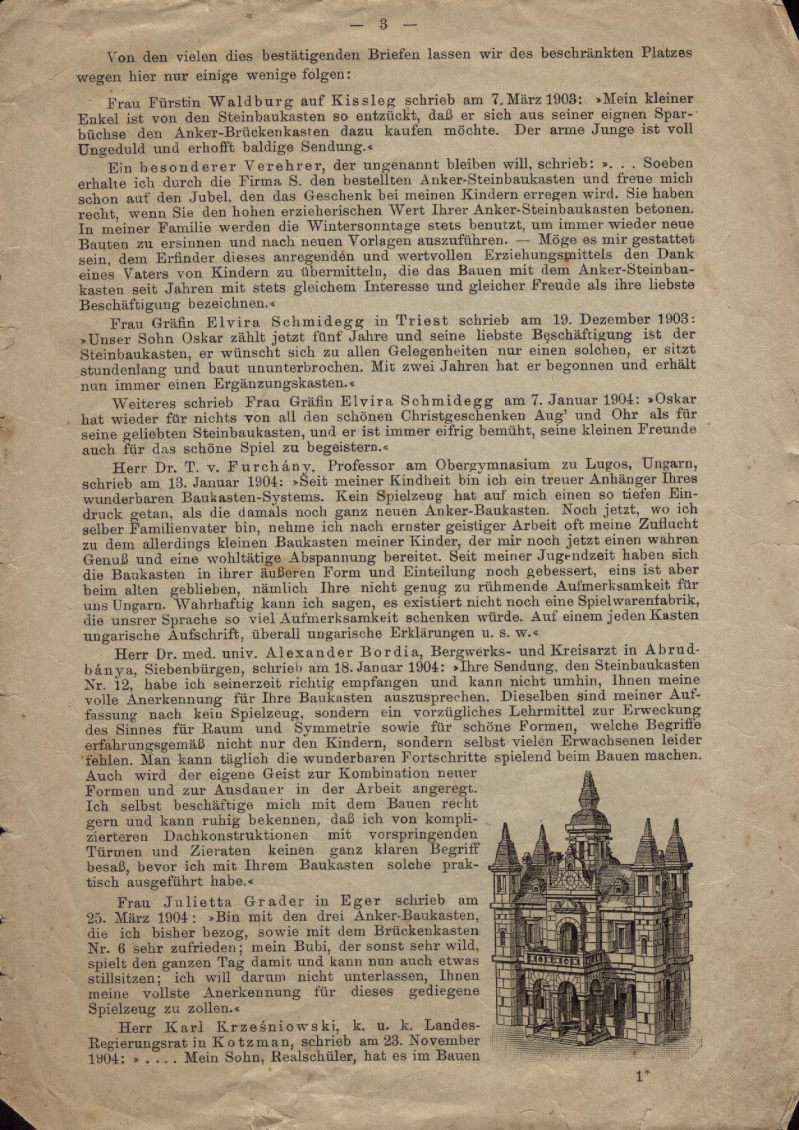 These surviving printouts are very important to present day collectors, as they are valuable sources of information regarding the sets produced in those days: content, size, price, following supplement set, etc. (see also: August 2017: Anker mathematics)
Try finding information on other stone building sets produced in those days, like Bing, Diamant (by Keller brothers), Münchner Kindl, etc.