Picture of the month
2020 1
Accessories 4
Richter's improvements didn't prove to be a great success. The attempts to extend the system didn't stop however. The series of metal plate accessories were replaced by stone plate roofs. Bridges were also changed to ones that were much easier to assemble.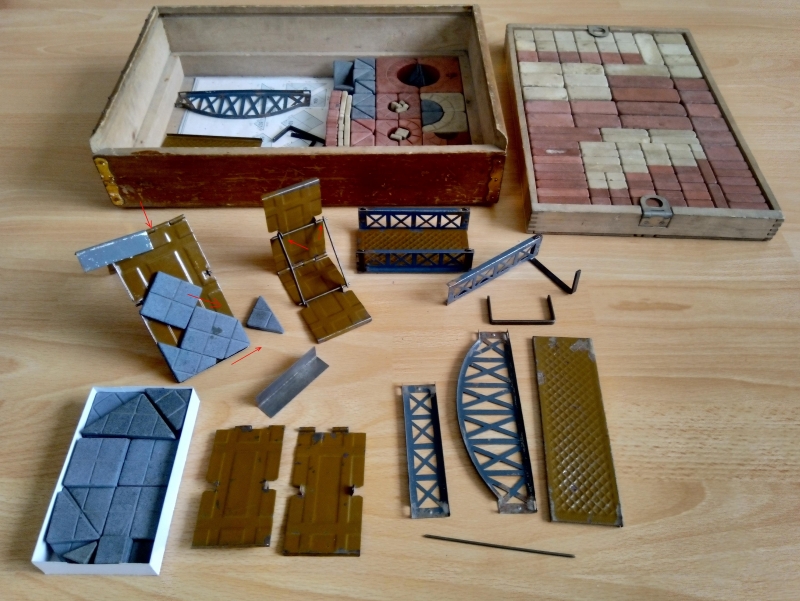 The concept itself wasn't bad, but for some reasons I don't understand, the stone plates were placed on the metal support at 45 degrees.
The metal structure underneath is wobbly and uncertain. It doesn't fit firmly on top of the model. If a number enough of stones are placed on it, they start to glide sideways. The roof stands solidly on the building plan booklets' pages. In practice, everything comes down crumbling.
The fittings, the top isn't nice, as it wasn't at previous versions. At least there is a covering metal sheet on top.