Picture of the month
2021 1
GK AF stones
This month I present a few stones that were produced in the early days.

The first is a small caliber arch. I only saw earlier building plans that contained such shapes.
I never knew whether these stones did indeed exist or not?
During the autumn a box containing such shapes appeared in an auction.
The lucky winner was very kind to post images of the stone on the ankerstein.ch forum.
The originally made stone can be see in the right hand side (in two copies), the later produced stone in the left.


This type of stone could be seen only on the very first series' (EF) building plans. The first systematized Richter series, the one known as "AF" today, already had the shapes of the left hand side type.
Originally the stones had a numbering that we refer to as "AF" (old series). This was changed to the little more logical "new series" (NF) numbering after the 1898 factory fire. This numbering later got messed up the same way as AF. During the change from one numbering to the other the shapes didn't change, only the numbers tagged to them. The stones shown below are exceptions to this rule.
One is the group of roof stones of 76 degrees. Originally the edges weren't rounded like with other stones, but rather sharp. A tower roof has a quite nice surface even if several stones are employed to build it. The form didn't change when being renumbered, only the edges were changed to a round type like in the case of other shapes. If you download the image and enlarge it, then maybe the differences can be seen more clearly.
A further curio is that the top stone figured only in the KK AF series and the bridge series (supplemental to the NF series), while not in NF itself. It appears rather late in the GK NF series, in the (tenth supplemental) NF 24A set.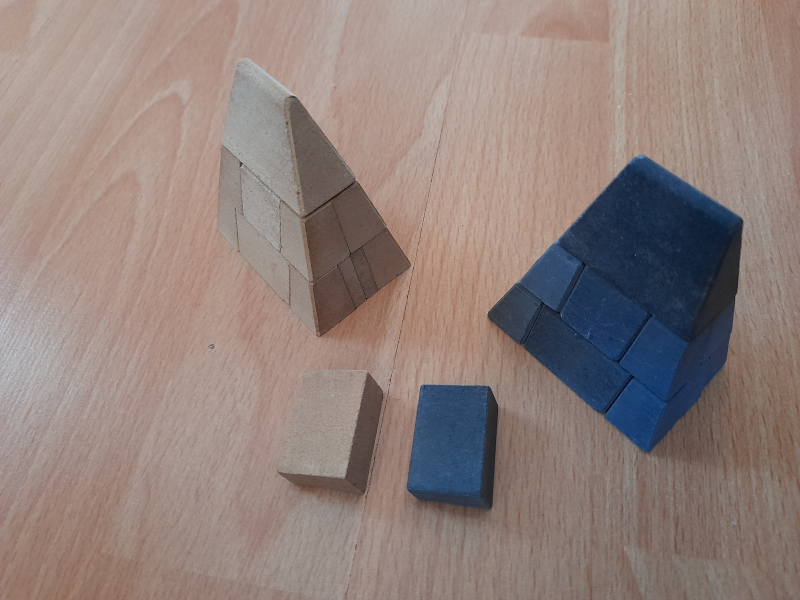 The other is a large caliber spire. This is explicitly different in AF and in the later NF series. The stone has a cut off top as the number AF 30 shape, while the new number NF 293 has a usual edge. If anyone finds such a shape, then he doesn't have a stone with broken off tip in hand, but a different form. This difference is reflected in the CVA catalog, but who checks the pages of the AF shapes? They are the same as NF, only the number is different (unless they are not...)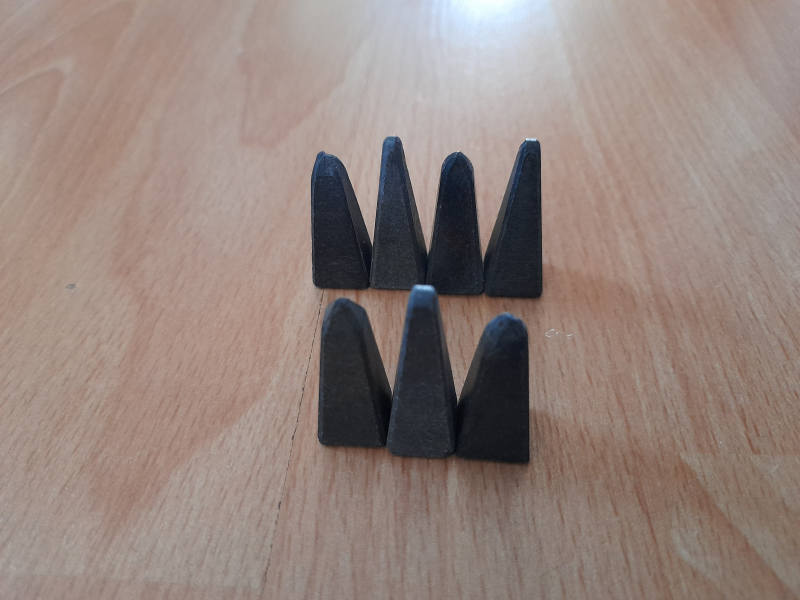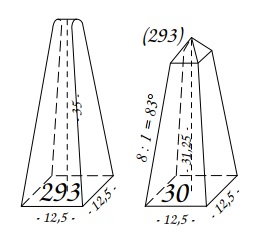 Please let me know if you know of any other differences.