Picture of the month
2019 5
GK Orion
I saw a set for sale, and that reminded me that the large caliber Orion sets might not be a familiar type to everyone.
Richter's Orion, Comet and Adler sets were far from the main stream, they have been publicized little or not at all.
This is why maybe it isn't clear to everyone how weird they are.
I attach the image of a set, its content, and a building plan page.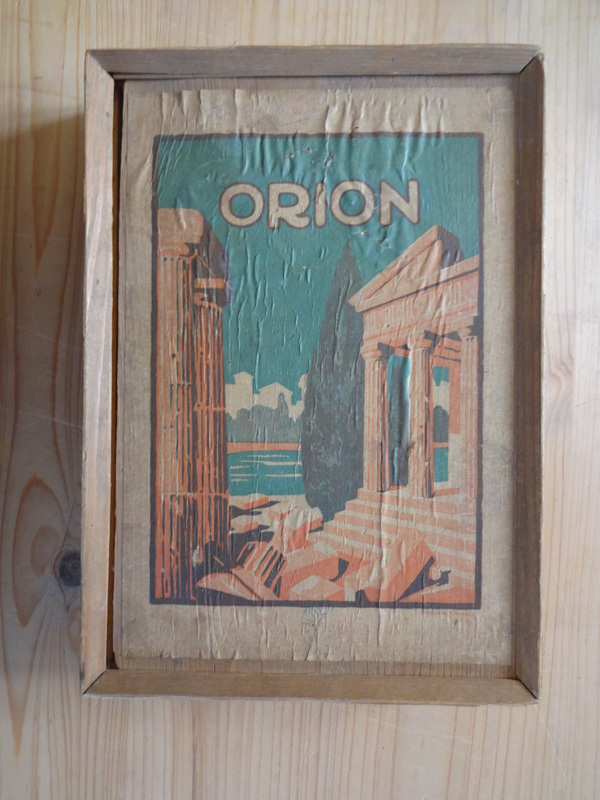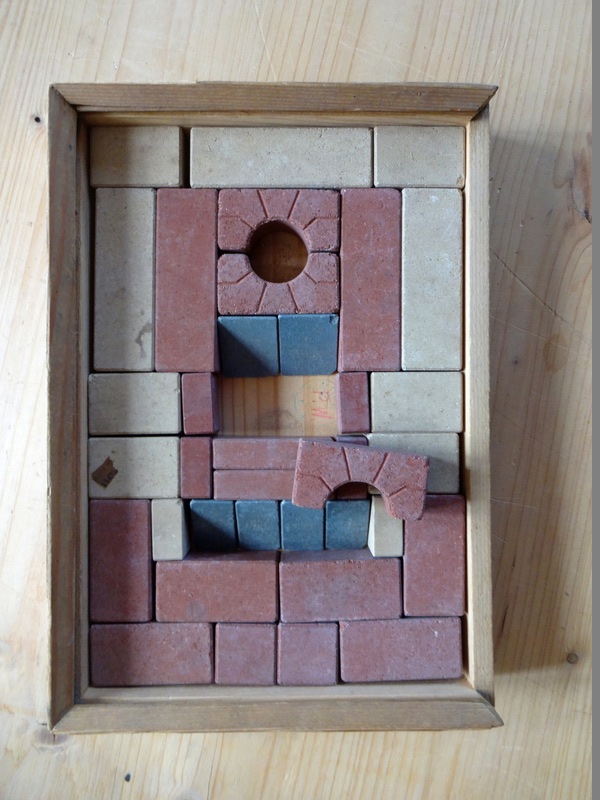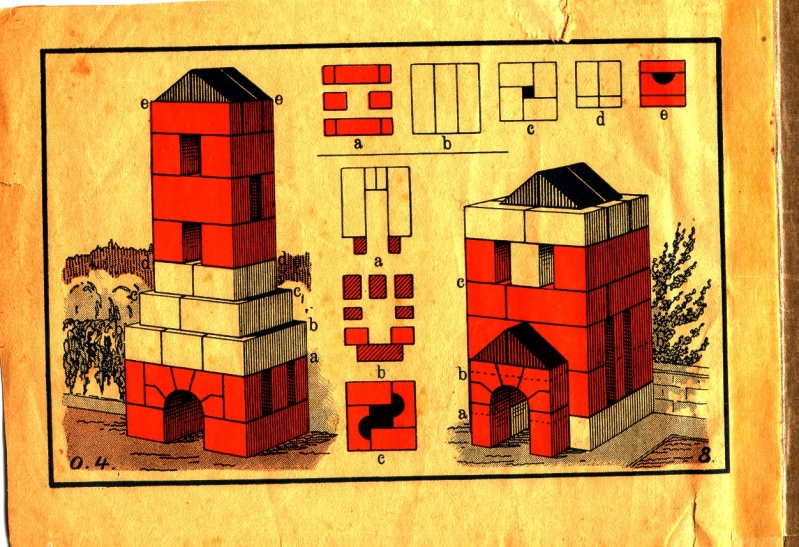 The sets are weird, because the stones in them are 3/4 unit thick. A standard cube in them is not 1 x 1 x 1, but 1 x 1 x 3/4.
This is why it's so difficult to build with them, not to mention they contain few stones.
Roofs are not of 45 degree angle, and some of the layers seem disproportional.