Picture of the month
2019 11
Accessories 3
Metal was close to Richter's heart. After the introduction of the first series of metal bridges, he also tried to make metal elements popular as roof elements. For this, the second generation used a very easy-to-mount supporting system. The tops of the legs are round, and an element is mounted on them that has a profile that looks like a pear. No screwing, the support can be assembled in seconds. Slightly different shapes of metal should be placed on it.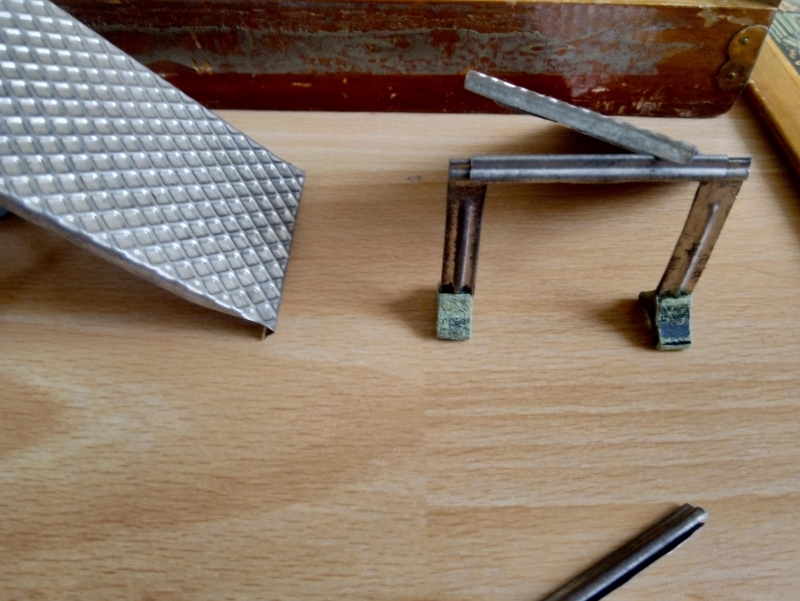 The problem is still with the joining of the plates. The ridge is ugly, unless the roof is 45 degrees, and only straight roofs can be built.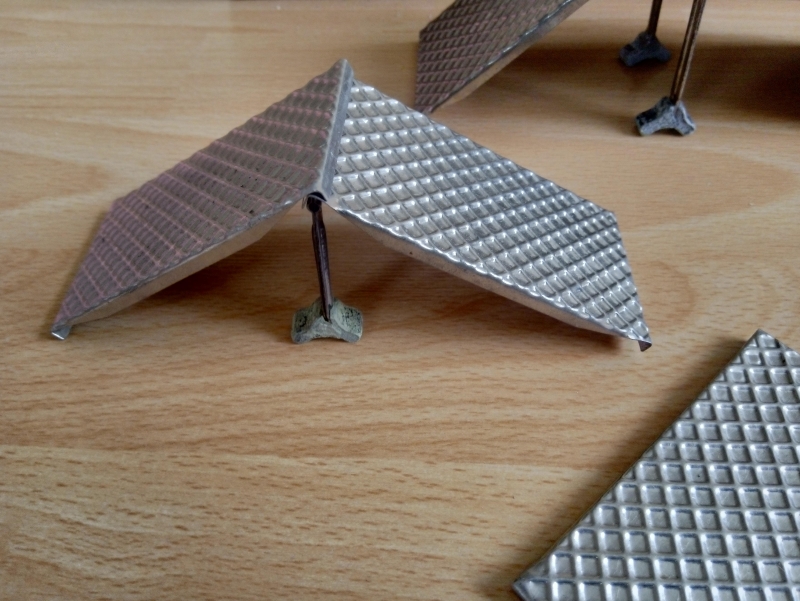 This innovation was first applied to the KK NF 19A accessory box that was currently being prepared at that time (pictured below).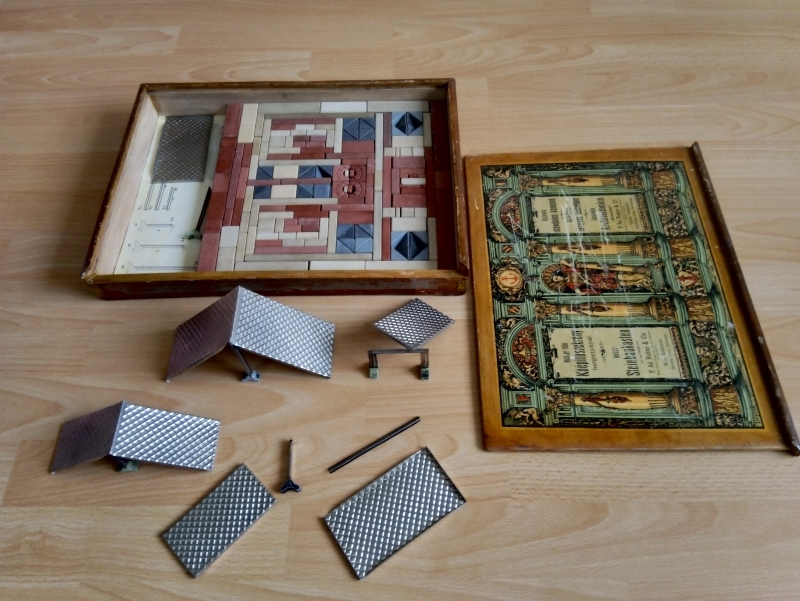 The disruption caused by the on-the-fly change can be seen on the last page of the building plan booklet 17A or 19, where a model is pictured that cannot be built with the 19 + 19A = 21 set because its stone content is partly replaced by the new metal elements. After not having a very negative echo of this innovation, a second generation of bridge boxes was launched with the help of the new elements, now known as the GK Br 2 series. The innovation only affected the large caliber bridge series, and it never appeared in the small caliber bridge series.