Picture of the month
2023 6
Country house (LH) model
The Country houses (LH, Landhaus) series is quite interesting, as it only has three sets. The basic sets 301, 303 and 305 had two supplements, the set 301A (301+301A=303), and 303A (303+303A=305). Even he starter set of the series enabled the builder to erect pretty houses right from the start. The models in the building booklet weren't just small piles of stones.

I was able to acquire a set 301 before the Christmas of 2015. I presented this box on the Picture of the month 01 / 2016. I recently was able to have a 303. The set only had a few broken stones, but in general the stones are in a quite good condition. The only problem was that the set was very dirty, stones and wood alike. The first three pictures show a mill I built after getting the set.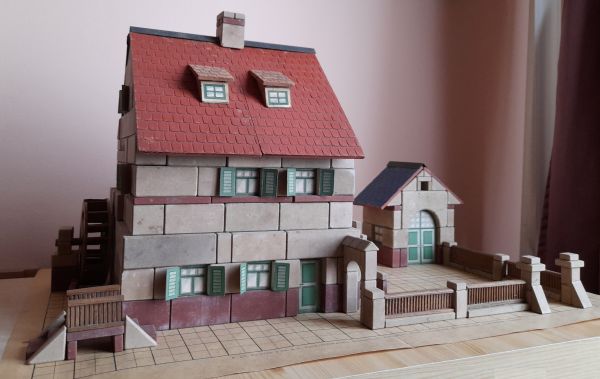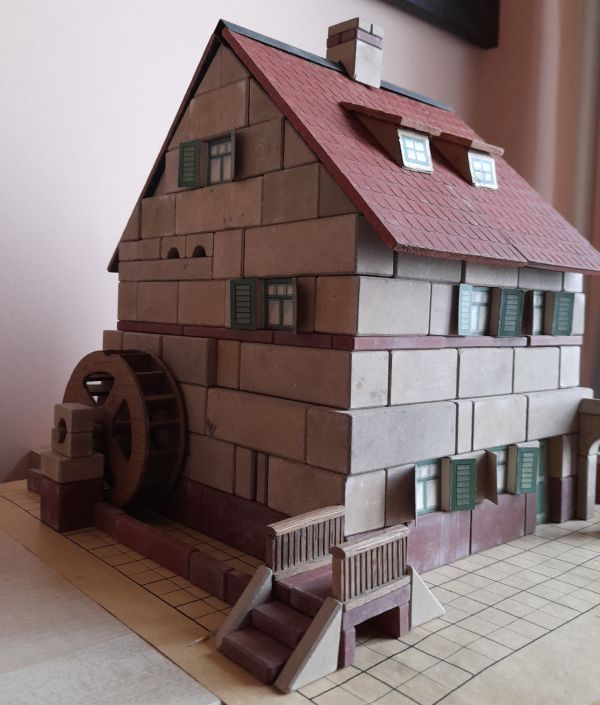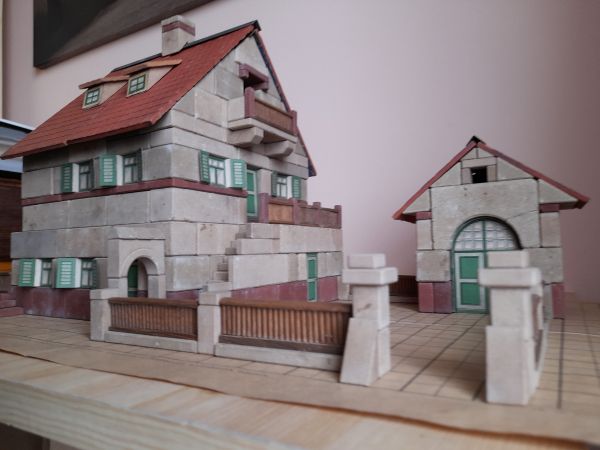 The second three photos were made after I washed all the 476 stones and I treated the badly dried out red stones with linseed oil. I tried the oil treatment on the yellow shapes too, but the stains didn't disappear and the colour didn't get brighter. In the end the yellow shapes were left out of the oil bath.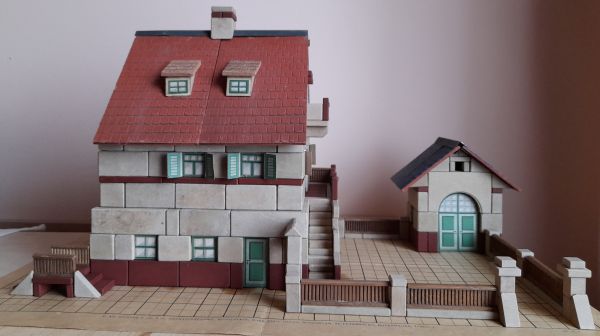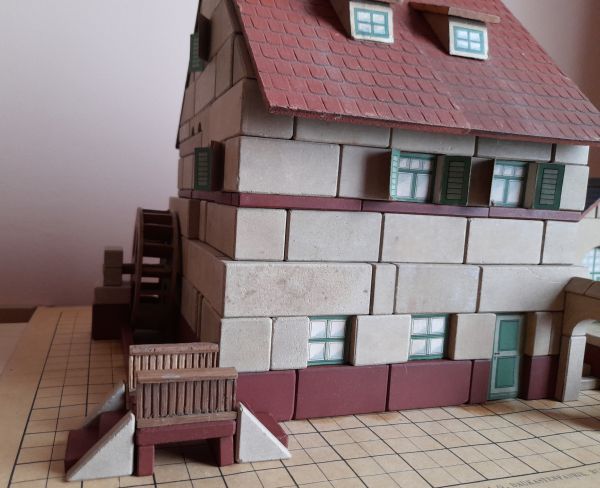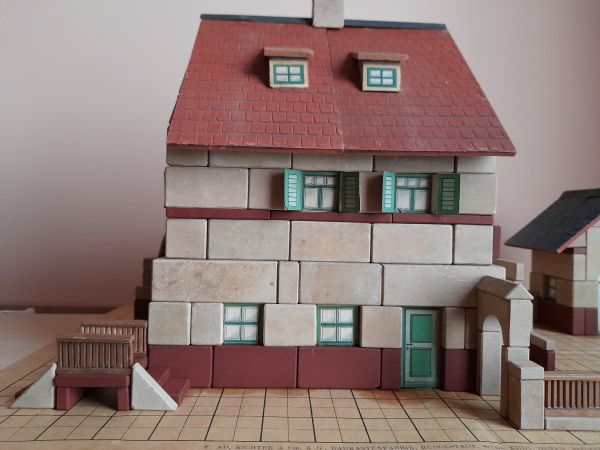 I always was curious how the windows are mounted on the roofs. Well, the solution is prosaically simple: a small nail on the bottom of the window has to be inserted into a hole in the wooden roof plate.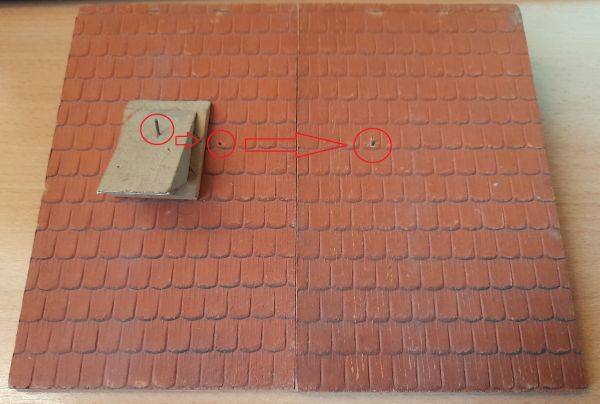 And yes, two large wooden roof plates are missing, this is why the roof structure is not protruding beyond the plane of the wall.