Picture of the month
2023 12
Christmas advertisements
For Richter, it was very clear from the very first moment of his career that he had to advertise. It was also clear that local advertising was needed everywhere, and brochures in the language of the respective country. That's why the "The toy the child likes best" brochure was translated into several languages.
It is interesting to note how important a target market the Austro-Hungarian Monarchy, including Hungary, must have been for Richter. The first German advertisements were soon followed by a Hungarian advertising campaign. The first major advertisement appeared in 1886 in the Vasárnapi Újság (Sunday Newspaper), a bourgeois weekly newspaper of the time. The famous Hungarian pedagogue Áron Kiss wrote (presumably upon request) a one-and-a-half page review of the building blocks.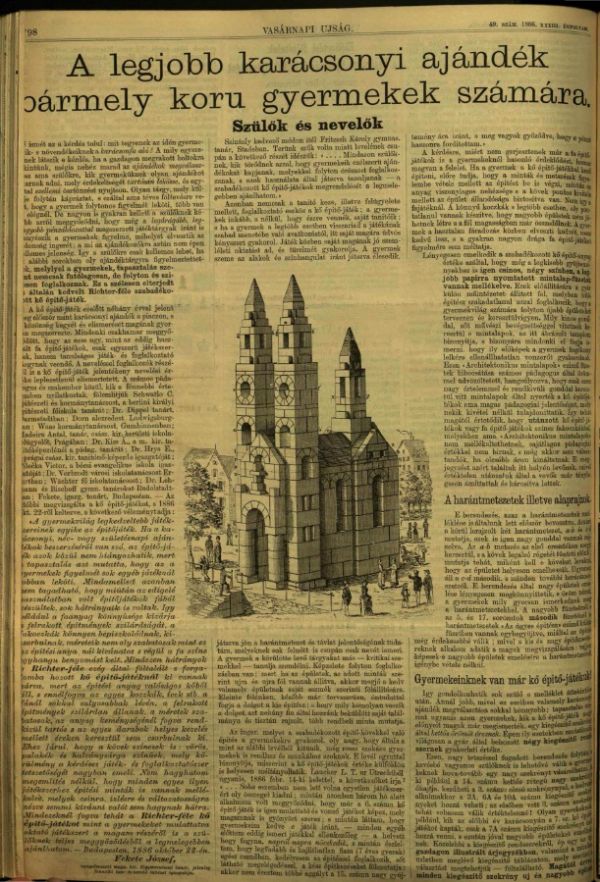 Thereafter, every year from late November to mid-December, every issue contained an Anker advertisement. The pictures were identical to the ones that appeared in German and English newspapers, and the text was the same in Hungarian: the best toy a child could have. Next to the 1889 advertisement, Tódor Kertész (Theodor Kerteβ= Gardner)'s shop offers Christmas accessories. This shop later sold building blocks for many years.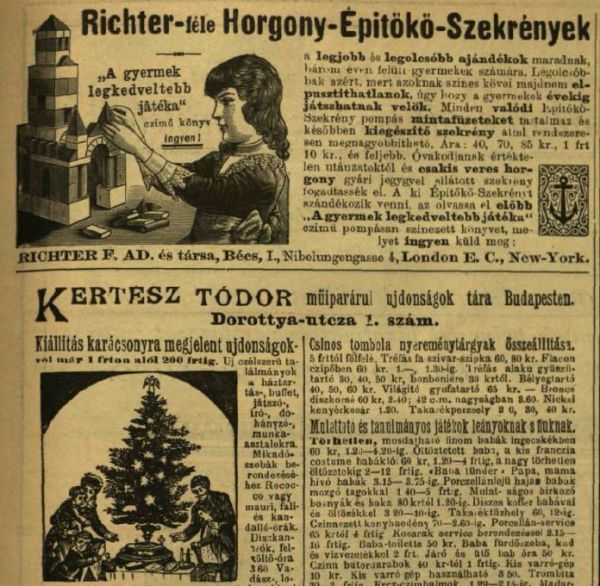 In the 1897 advertisement, an enthusiastic young man is building.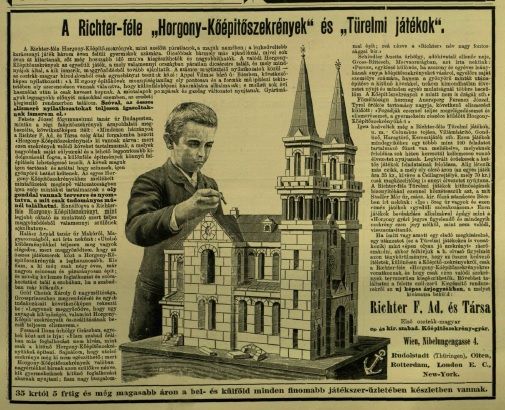 In the 1901 advertisement, the newly launched bridge sets are advertised as a novelty.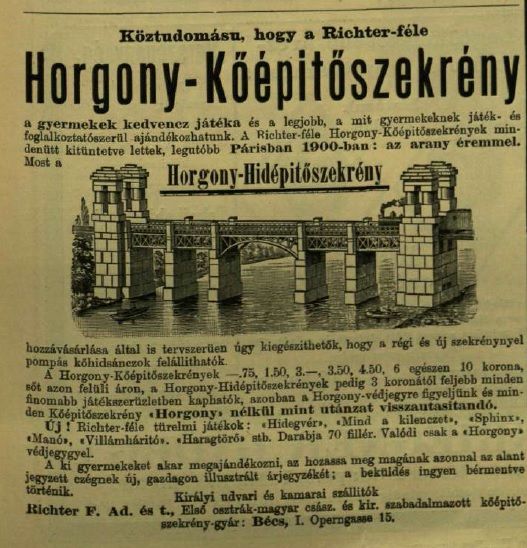 In a late advertisement from 1913, the sketch drawing is very similar to the castles in the later Fortress sets, but the text of the advertisement still mentions the Country Houses and Bungalow series.